You want to share your love for extraordinary Mexican food with friends and family at your wedding, and we're here to make it happen.
Our menus are designed with the diverse group of people that will enjoy them in mind; we use mostly organic, locally sourced ingredients, and most of our recipes are gluten free. We take pride in our vegan and vegetarian menus as we believe that everyone should enjoy great food every day, but more so at a big celebration.
In addition to providing great Mexican food, we will help you by coordinating rentals and hiring servers and bartenders; our goal is for you to have a relaxed and enjoyable experience in the process of planning your wedding, and to have a great time on your wedding day.
Tequila Shrimp
With corn and avocado salsa
Tiny Cactus Taquito
Pickled cactus paddle, finely diced, topped with guacamole, and pork cracklings
Duck Confit Mini Gordita
Garnished with finely diced onion, Mexican crema, and Cotija cheese
Ceviche Shooters
Fresh white fish in a tangy citrus and avocado oil marinade, with finely diced Roma tomato, cucumber, red onion, and cilantro
Miniature Tlacoyo
Topped with goat cheese, chorizo, and pico de gallo
Mini Meatballs
In a semi sweet, smoky chipotle maple reduction
Chicken Skewers
Marinated in cilantro and lime, finished with a splash of fresh lime juice, and pumpkin seed and cilantro pesto
Avocado Pâté
Served on corn crisps
Steak Miniature Burrito
Monterrey style
Nogada Dream
Pine nut picadillo on roasted poblano mousse, smothered in cashew sherry sauce
Salmon Agridulce
Seared salmon in a tamarind and chile de arbol glaze garnished with jicama and orange slaw
Pollo Pibil
Pulled chicken breast in annatto and citrus sauce garnished with red pickled onions
Adobo
Braised pork shoulder in guajillo and ancho chile adobo served with pickled carrot and onion, and a touch of our morita pepper salsa de la casa
Asada
Strip loin seared steak served with fire roasted salsa fresca
Baja
Beer batter fish taco garnished with tangy coleslaw and habanero mayo de la casa
Carnitas
Braised pork shoulder served with pico de gallo and crisp tomatillo serrano salsa
Pollo Frito
Crisp fried chicken breast with poblano pepper and caramelized onion creamy sauce
Barbacoa
Slowly roasted beef loin garnished with pickled red onion
Three Sisters
Chayote squash, green beans, and corn kernel served with cashew cheese
Vegan Chorizo with Potato
Spicy tofu chorizo and roasted potato in adobo garnished with pico de gallo and pea shoots microgreens
Flor de Calabaza
Zucchini blossoms with caramelized onion, and corn kernel served with cashew sour cream
Lentil Picadillo
Mexican style stewed lentils with diced carrots, peas, and summer corn kernels in tomato broth
Mushrooms al Pastor
Sautéed mushroom garnished with cilantro, finely diced onion, grilled pineapple, and habanero pineapple salsa
Nopalito Asado
Grilled cactus served with guacamole
Frijoles Charros
Braised black beans with smoked tempeh, spicy tofu, and roasted pumpkin seeds
Portobello with Chayote
Sautéed portobello mushroom and chayote squash with garlic and caramelized onion served with poblano creamy sauce
Pick 3 taco fillings for $18 +HST per guest
Sides (rice + beans, and fixings) included
Serves 3 tacos per guest​
Pick 5 taco fillings for $30 +HST per guest
Sides (rice + beans, and fixings) included
Serves 5 tacos per guest
*Each Taco Bar includes: Rice a la Mexicana, and skinny charro beans (both vegan) and is 100% gluten and nut free.​
BEYOND TACOS • VEGAN MODERN MEXICAN​
Miniature Pambazo
Chorizo and potato sandwich dipped in guajillo salsa, pan fried and garnished with shredded lettuce, sour cream, and salsa verde
Grilled Zucchini
With cashew cheese and avocado served on an organic blue corn tostada (GF)
Dip Trio
Black bean, sunflower seed chipotle crema, guacamole, and organic corn chips (GF)
Sopa de Fideo
Rice vermicelli noodles in a thick tomato broth garnished with fresh Mexican oregano and queso fresco (GF)
Black Bean Tamal
With root vegetable crisps in tomatillo serrano salsa (GF)
Roasted Beet, Apple, and Pumpkin Seeds
On a bed of garden greens with hibiscus dressing (GF)
Warm kale
With roasted sweet potato and spiced candied pecan salad (GF)
Grilled Salmon in Fruity Mole
Served over a warm lentil, apple, and plantain salad, and grilled corn relish
Mixiotes
Chicken breast, or portobello mushroom and chayote squash in papillote, slowly braised in guajillo pepper sauce and maguey leave served with fresh cactus paddle and purple potato on a bed of green rice cooked with a poblano pepper, cilantro and parsley sauce, and refried black beans
Pipian Turkey
Braised turkey in pumpkin seed and serrano pepper rich sauce served with sautéed chayote squash and refried black beans
Cuitlacoche and Zucchini Blossom
Stuffed chicken thigh in poblano pepper and sautéed mushroom creamy sauce
Pork Medallions
In plum ancho chile sauce served on warm spinach, sweet potato and spiced candied pecan salad
Asado de Bodas
Slowly roasted beef loin in guajillo sauce with fingerling potato and refried beans
Flank Steak in Salsa Verde
Served on rice a la Mexicana and refried beans
Caballeros Pobres
Literally "poor gentlemen", a Yucatan French toast, smothered in piloncillo guava syrup, served with home-made horchata sherbet
Margarita cheesecake
Tequila lime cashew cheesecake with coconut cookie crumbs (GF)
Churros
Served with vegan cajeta (almond milk dulce de leche)
Choose one starter, one main, and one dessert for $59 +HST per guest
(Minimum 20 guests)
The number of staff members for a wedding varies depending on many factors, such as number of guests, type of service (buffet vs sit down), venue layout, among others.
For illustration purposes, you will find below the typical number of staff members making possible a 100 guests wedding at a chic urban café in Toronto.
4 Servers
Servers will set up tables, china, and cutlery as well as buffet tables; they will make and serve tacos to order at the taco bar station; additionally, they will pass canapés around if applicable. At the end of service, they will pick up dishes, glasses and cutlery and place them in crates for rental company to pick up next day.
2 Kitchen staff
Kitchen staff will heat up food, assemble canapés (if applicable), and maintain kitchen safety and organization, ensuring food is at correct temperatures. Kitchen staff will restock the buffet as needed. At the end of service, kitchen staff will break down buffet tables, plate desserts, and clean up kitchen.
1 Chef
The chef will oversee and direct the smooth communication between servers and kitchen, and will assist both as needed.
2 Bar tenders
Bartenders will set up the bar and make basic cocktails on request; in addition, the bartenders will pour wine, beer, and non-alcoholic beverages to guests.
1 Front of House Supervisor
The supervisor will oversee the entire service and assist bar tenders, servers, and kitchen staff as needed.Set up, service, tear down, and clean up takes about 8 hours from beginning to end.
Servers and supervisor wear full bistro uniform
(black dress pants, black long sleeve dress shirt, black tie, and vest)
Kitchen staff and chef wear black chef jackets and striped bistro aprons
$2,400 + HST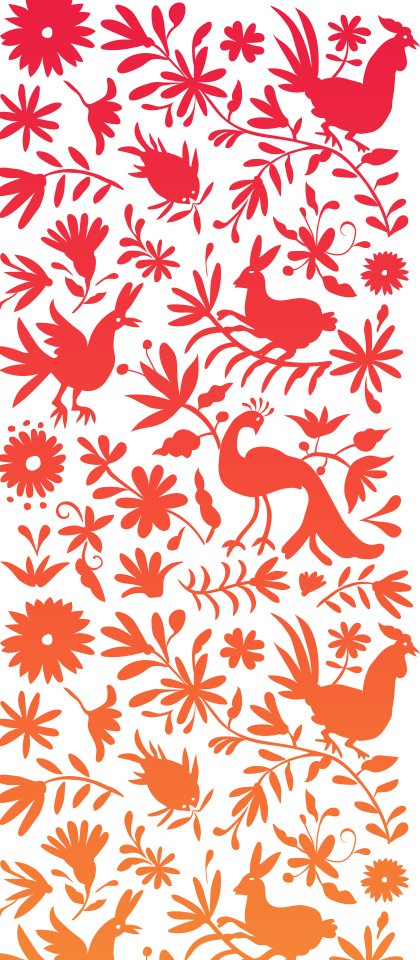 Sweet Potato and Refried Black Beans Corundas
(Triangular tamales from the Michoacan region) topped with mint and cilantro sauce, and coconut crème fraiche, served over a warm lentil, apple and plantain salad, and grilled corn relish
Chayote Squash and Vegan Chorizo
Stuffed portobello mushroom in papillote, slowly braised in guajillo pepper sauce and maguey leaf served with fresh nopalito (edible cactus) and purple potato on a bed of green rice cooked with a poblano pepper, cilantro and parsley sauce, and refried black beans
Smoked Tempeh Enchiladas
Topped with almond crème fraiche, cashew queso fresco, frisee, and radish, served with grilled cactus warm salad
Cauliflower Patty
In fire roasted and Mexican oregano sauce, served with sautéed chayote squash, grilled nopalito, and refried black beans
*All our mains are gluten and nut free.