Our famous tacos and snacks are now available for pickup!​
Open Tuesday to Friday
11:00 AM to 5:00 PM
1679 St. Clair Avenue West
Toronto, ON​
CARNITAS
(pork)
Braised pork shoulder, served with salsa verde, pico de gallo, and a splash of lime juice.
BARBACOA
(beef)
Slowly roasted beef loin in guajillo and a special selection of Mexican fine herbs, garnished with pickled red onion, and morita sauce.
TINGA
(chicken)
Pulled chicken breast in a tomato chipotle sauce. Served with Mexican crema, and queso fresco.
MUSHROOMS "AL PASTOR"
(vegan)
Our reinterpretation on one of the most famous tacos of the streets of Mexico City. Served with pineapple, pico de gallo, and morita sauce.
NOPALITO AL GUAJILLO
(vegan)
Finely diced cactus paddle sautéed with onion and finished with guajillo pepper reduction.
Tacos are served in orders of 3; mix and match your favourites.
Additional single taco $4.50 each.
All our tacos are made with gluten free corn tortillas.​
Hold the tortillas and satisfy your craving with a generously served bed of rice a la Mexicana, house black beans, your choice of two (2) taco fillings, shredded lettuce, crema, and pico de gallo.​
EMPANADAS
(gluten free)
Mexican style corn dough deep fried empanadas.
Your choice of:
• Chicken with cheese
• Chorizo with cheese
• Mushrooms al pastor (vegan)
​
GUACAMOLE & CHIPS
(vegan, gluten free)
Ripe mashed avocado, with finely diced tomato, red onion, and cucumber.
​
QUESADILLA
Flour tortilla, cheese, and your choice of chicken tinga, beef barbacoa, or mushrooms al pastor.
​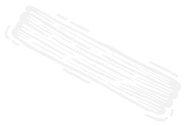 SANTOS CHURROS!
Traditional Mexican churros dusted in cinnamon sugar and drizzled with authentic goat milk dulce de leche.
ADRIANA'S FLAN
(gluten free)
Mexican vanilla custard topped with goat milk dulce de leche.
JARRITOS
MEXICAN COCA COLA
AGUA FRESCA
• Horchata (rice and cinnamon)
• Jamaica (hibiscus flower)
CAFÉ AMERICANO
DULCE DE LECHE LATE
(soy and almond milk available)
CHOCOLATE CALIENTE
(soy and almond milk available)