TACO BAR FOR 10 INCLUDES:
• Your choice of 2 meats and 1 vegetarian taco filling
• Rice pilaf a la Mexicana
• Skinny charro beans
• Corn tortillas
• Sour cream
• Pico de gallo
• Salsa verde
• Salsa roja
• Queso fresco
• Chips
$159.90 + HST​
Please place your order at least 48 hours before your event.
​​
MAKE YOUR CHOICE AND
¡BUEN PROVECHO!​
CARNITAS
(pork)
Orange and spices braised pork shoulder.
BARBACOA
(beef)
Slowly roasted beef loin in guajillo pepper and a special selection of Mexican fine herbs.
TINGA
(chicken)
Pulled chicken breast in a tomato chipotle sauce, with caramelized onion.
MUSHROOMS "AL PASTOR"
(vegan)
Our vegan reinterpretation on one of the most famous tacos of the streets of Mexico City.
NOPALITO
(vegan)
Sautéed cactus paddle with caramelized onion.
THREE SISTERS
(vegan)
Sautéed butternut squash, green beans, and caramelized onion.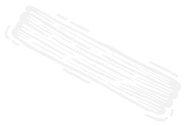 ADD-ONS
Guacamole
Ripe Hass avocado mashed in a volcanic stone mortar (molcajete), seasoned with sea salt, garnished with tomato, red onion and cucumber.
16 oz - $17.75
Chunky salsa fresca - mild
Finely diced tomato, red onion, cucumber, and cilantro.
16 oz - $6.50
​
Corn chips
100% gluten free
14 oz - $6.50
Empanadas (chicken or beef)
Puff pastry Mexican style.
$4.00 each
Santos Churros
Dusted in cinnamon sugar and drizzled with dulce de leche.
$2.75 each
​