Whether you are holding a meeting over lunch, or celebrating a party, this is the ideal solution to satisfy the hunger of small and large groups.
Our packages are carefully designed to allow your guests to serve themselves, according to their own taste and preference from a variety of choices, including taco fillings, vegetarian alternatives, and the always important touches to finish their taco: the fixings.
Choose from our two catering options below, and let us know a few details to confirm your order.
Thank you.
Our tacos adhere to three simple rules:​
The tortilla is steaming hot.​
The filling is crafted with care, following traditional recipes.​
The garnishes and salsas bring everything together, making perfect sense with the taco as a whole.​
MAKE YOUR CHOICE AND
¡BUEN PROVECHO!​
CARNITAS
(pork)
Orange and spices braised pork shoulder.
BARBACOA
(beef)
Slowly roasted beef loin in guajillo pepper and a special selection of Mexican fine herbs.
TINGA
(chicken)
Pulled chicken breast in a tomato chipotle sauce, with caramelized onion.
MUSHROOMS "AL PASTOR"
(vegan)
Our vegan reinterpretation on one of the most famous tacos of the streets of Mexico City.
NOPALITO
(vegan)
Sautéed cactus paddle with caramelized onion.
THREE SISTERS
(vegan)
Sautéed butternut squash, green beans, and caramelized onion.
RICE A LA MEXICANA
(vegan)
Rice pilaf in tomato broth, with green peas, corn kernels, and diced carrot.
SKINNY CHARRO BEANS
(vegan)
Black beans slowly cooked according to traditional recipe.
HOT SAUCE
SALSA FRESCA
CREMA
QUESO FRESCO
TAQUERA SIZE
(4.5"), 100% corn, gluten free.
OPTION 1
Pick 2 meat, and 1 vegetarian option for $17 +HST per guest
Sides (rice + beans and fixings) included.
Serves 3 tacos per guest.
Minimum order: 20 guests
OPTION 2
Pick 3 meat, and 2 vegetarian options for $28 +HST per guest
Sides (rice + beans, and fixings) included.
Serves 5 tacos per guest
Minimum order: 20 guests
• Food will be delivered in disposable aluminum trays, ready to be served.
• A $55 delivery charge will be applied to your invoice (within the GTA).
• Clásico Taco Bar (build your own tacos) is designed for guests to serve themselves with ease.
- Should you require staff for your event, let us know and we'll be happy to discuss your needs.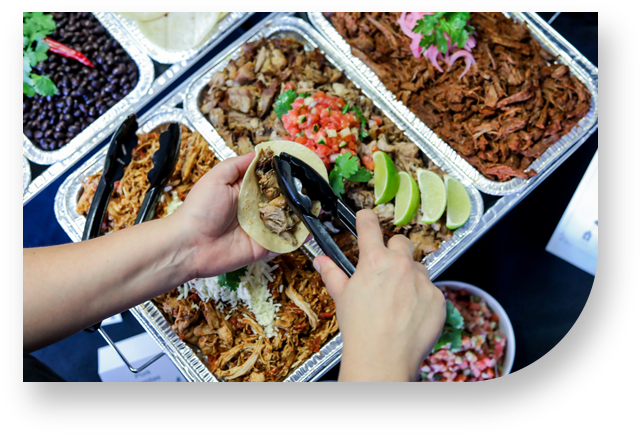 Add a little extra to your Clásico Taco Bar, or present a light snack station with our carefully crafted dips, salsas, and corn chips.​
GUACAMOLE
Ripe Hass avocado mashed in a volcanic stone mortar (molcajete), seasoned with sea salt, garnished with tomato, red onion and cucumber.
32 oz - $35.50
CHIPOTLE CREMA
Slightly spicy sour cream with smoky chipotle peppers.
32 oz - $20
GRILLED CORN
Grilled corn kernels, cherry tomato, red onion, and arbol chile with a splash of lime juice.
32 oz - $20​
SALSA VERDE
Tomatillos and Jalapeño peppers, a splash of lime juice, and sea salt.
32 oz - $20
SALSA FRESCA
Finely diced tomato, red onion, cucumber, and cilantro.
32 oz - $20
YELLOW CORN
100% gluten free
14 oz - $8.50
Puff pastry Mexican style savoury turnovers, your choice of chicken, vegetable medley, or dulce de leche.
$4 each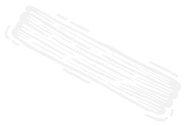 Dusted in cinnamon sugar and drizzled with dulce de leche.
$2.75​ each​
WHY WAIT, PLACE YOUR ORDER HERE​